KHABIB NURMAGOMEDOV

vs.

CONOR McGREGOR
Being undefeated is hardly remarkable in MMA, but being unbeaten at the age of 30 and 27 professional fights, is unheard of. Nurmagomedov has never lost an MMA bout, competing eleven times in the octagon.
Conor McGregor lost to Khabib Nurmagomedov in the biggest UFC battle in history on Sunday morning.

Nurmagomedov forced McGregor into a fourth-round submission to extend his unbeaten record to 27.
McGregor now faces a decision on whether to retire from UFC or keep fighting.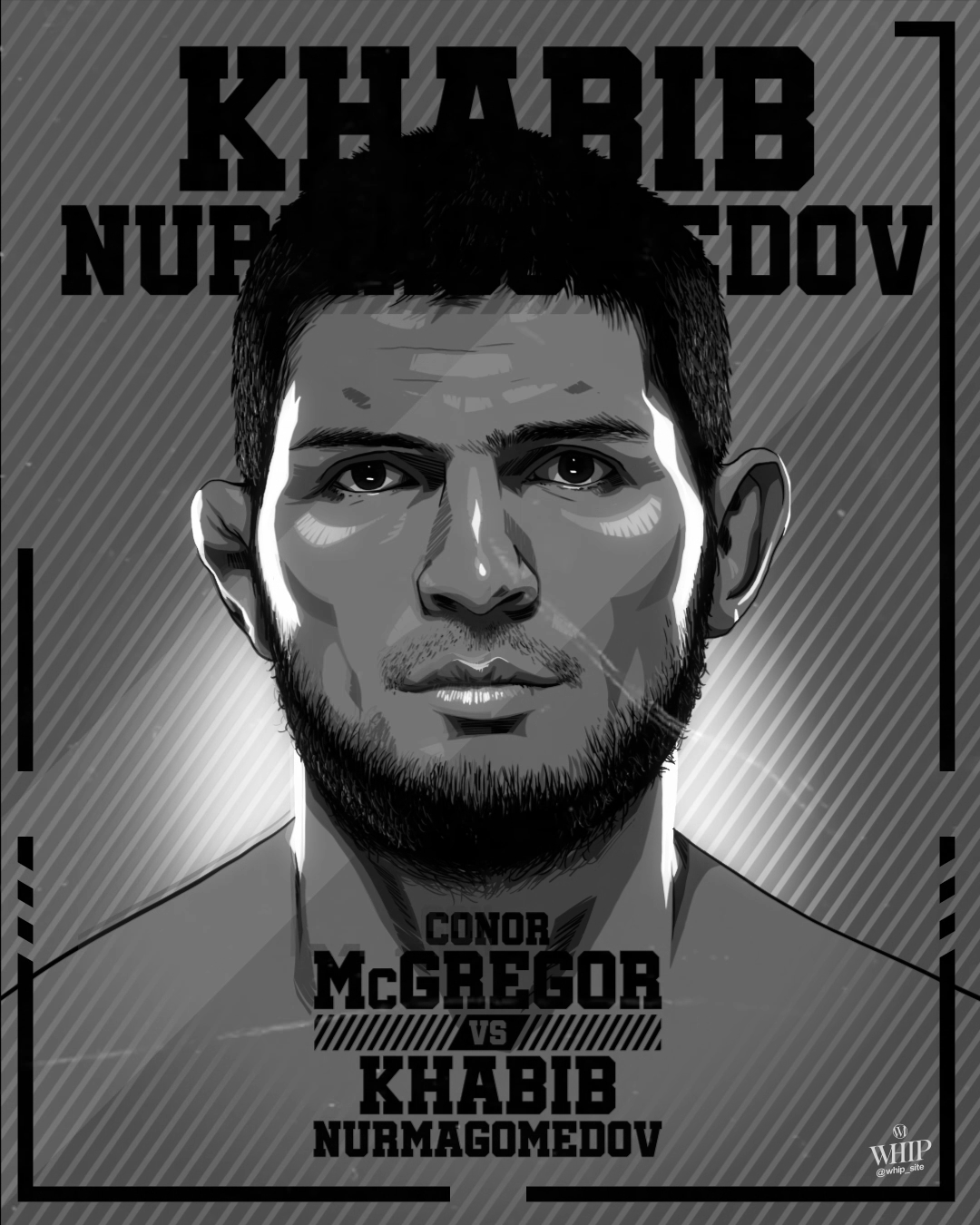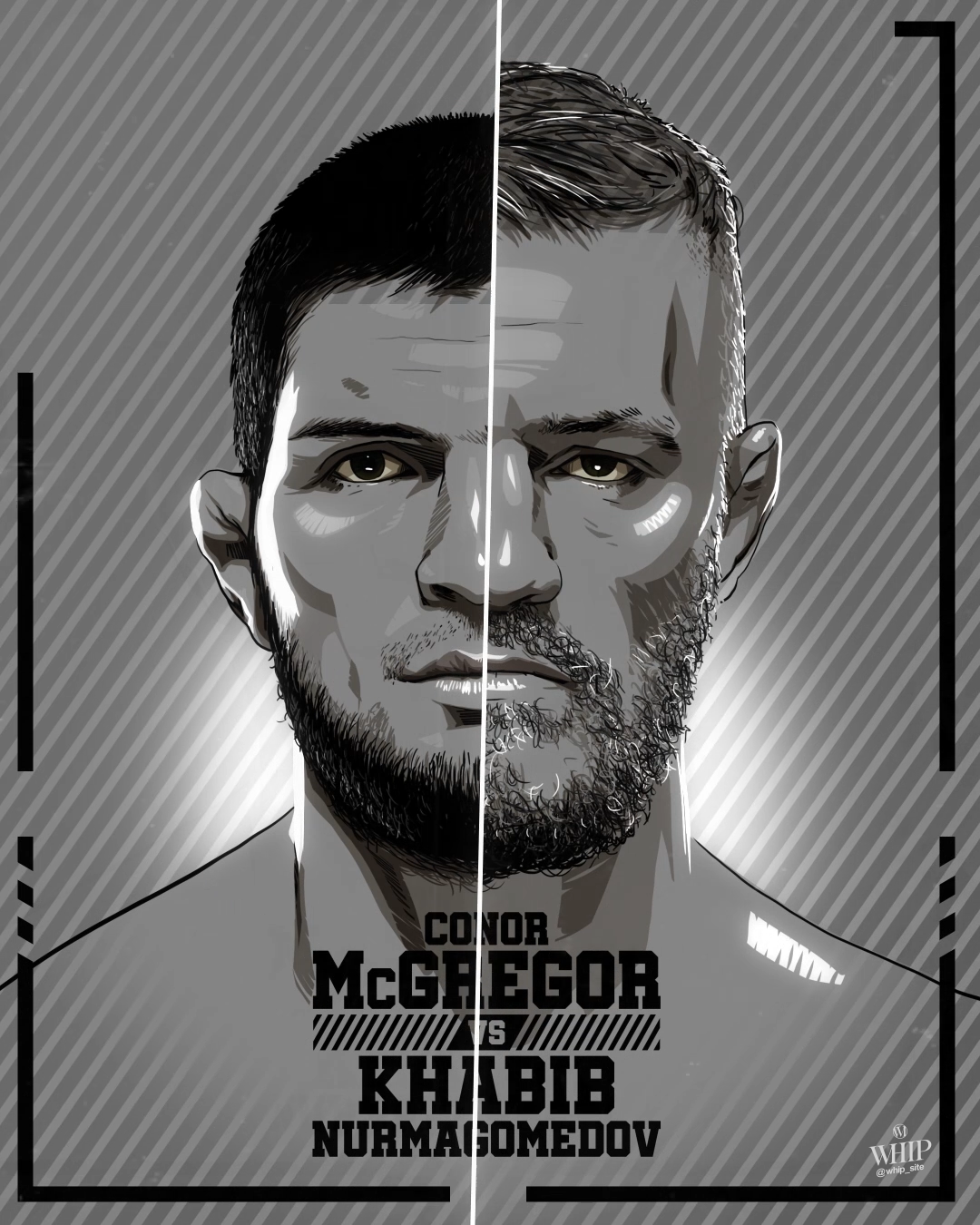 Art Direction
: Max for WHIP
Illustration
: Max for WHIP
Motion Design
: Max for WHIP